TAMER FAKAHANY
DEPUTY DIRECTOR – GLOBAL NEWS COORDINATION, LONDON The Rundown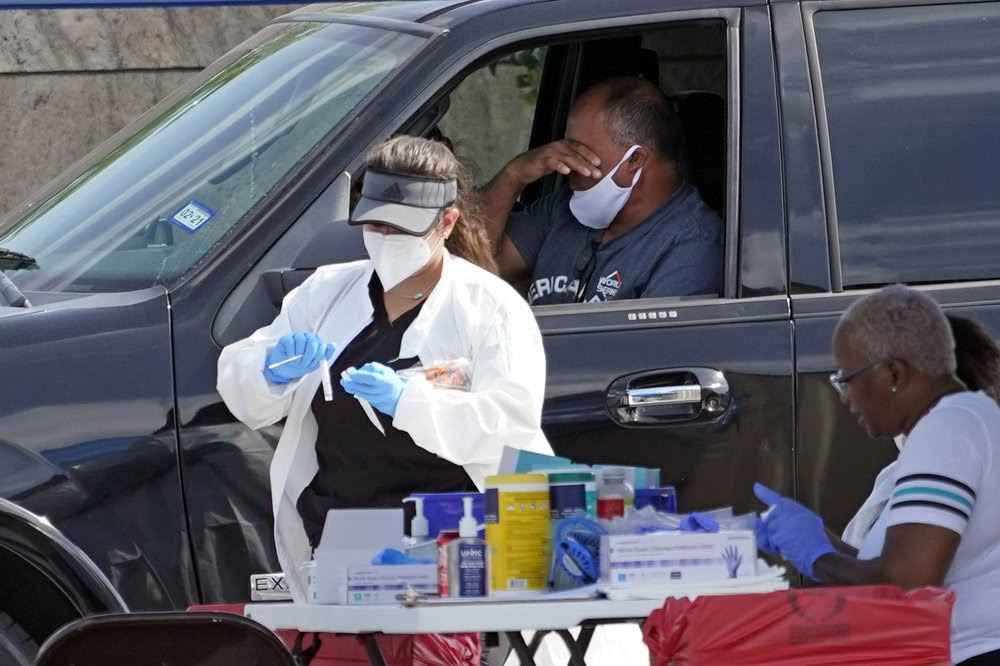 AP PHOTO/DAVID J. PHILLIP
US Sunbelt hot spots wracked by virus, set records; Days grow long at nursing homes as lockdowns drag on
The coronavirus is surging fiercely in hot spots around the United States, leading to drastic measures.
Texas, Florida and South Carolina are reporting record death tolls, and hospitals and morgue space are being stretched further to the limit.
One Houston hospital has brought in Army medics to treat patients, while health officials in parts of Texas and Arizona have ordered refrigerated trailers to store the dead.
Georgia: In the meantime, Gov. Brian Kemp is suing Atlanta to block the city from enforcing its mandate to wear a mask in public and other virus rules. The suit argued that Atlanta Mayor Keisha Lance Bottoms has overstepped her authority and must obey Kemp's executive orders under state law. It comes a day after Kemp clarified his executive orders to expressly block Atlanta and at least 14 other local governments from requiring people to wear face coverings. Jeff Amy and Ben Nadler report.
One Nursing Home: Most remain frozen in the same position since March. Though some states are inching toward normalcy for residents of those facilities, many are still barring visitors and severely curtailing activities inside. The result is America's 1.4 million nursing home residents, many of whom already struggle with loneliness and isolation, are being even more isolated. But with nursing homes representing a disproportionate share of U.S. pandemic deaths, fear remains that outbreaks will continue and cause more fatalities, Matt Sedensky reports from one nursing home in Georgia.
(Visited 14 times, 1 visits today)