We are back on the roller coaster ride again!
The ASX has pulled back with its largest single day gain on record.
Billionaire hedge fund manager Ray Dalio has said that the latest Fed move leaves little fire power left.
According to Dalio "long-term interest rates hitting the hard 0 per cent floor means that virtually all asset classes go down because the positive effects of interest rates falling won't exist (at least not much)."
Now about that stimulus package…
WILL THE STIMULUS PACKAGE OFFER SUPPORT FOR YOUR BUSINESS?
The Federal Government's stimulus package aims to encourage business spending in an effort to increase cash flow, stave off an economic recession, boost consumption and protect employment.
The stimulus package will increase the instant asset write-off threshold from the previous. This change will apply for businesses with an aggregated turnover of less than $50 million from 12 March 2020 until 30 June 2020.
Up to 700,000 small businesses will also benefit from the package's payments. Businesses will receive these payments based on their PAYG withholding obligations, starting from $2,000 to $25,000. These payments make up $6.7 billion of the package and will assist businesses in paying wages and employing extra staff.
Businesses employing apprentices will also largely benefit from the Federal Government's stimulus package. As part of the package, 117,000 apprentices will be supported by the Government with its $1.3 billion funds in wage subsidies. Employers with apprentices in jobs over nine months will receive the funds and small businesses with 20 or fewer employees can use them to retain their existing apprentices and hire new ones.
Small businesses will receive a maximum of $21,000 per apprentice, amounting to a 50% wage subsidy for apprentices or trainees for up to nine months starting from 1 January 2020 to 30 September 2020. In the event that an employer is unable to retain an apprentice, the subsidy will be transferred to a new employer who will employ the apprentice.
Recent apprenticeship rule changes have also meant that there will be no financial penalties if apprenticeships get delayed because of issues caused by COVID-19. Breaking in learning (BIL) rules have also been loosened and providers will no longer be fined in BIL cases.
Back to markets…
This Afternoon, a day after recording the largest fall on record, the S&P/ASX has recorded its largest one-day gain of 5.8 per cent.
Panic buying extended to supermarket stocks today with Metcash gaining 27 per cent to close at $3.06, the highest price since November 27 last year. Woolworths jumped 9.7 per cent to $39.85, and Coles Group gained 8.4 per cent to $17.22.
The financials sector added the most points with a 9.2 per cent rise, the biggest on record, as the big retail banks made astounding gains. Commonwealth Bank increased 13.3 per cent to $67.64, Australia and New Zealand Bank gained 11.8 per cent to $18.40, Westpac increased by 8 per cent, and NAB was up by 6.8 pe cent. Market operator ASX gained 12.6 per cent.
The materials sector also had the biggest one-day gains on record, up 9 per cent, with gold stocks like Northern Star and Regis Resources rising by 19.7 per cent and 18.6 per cent respectively. Heavyweight BHP gained 12 per cent to $28.31, Fortescue gained 10.8 per cent to $10.69, and Newcrest Mining gained 10.6 percent to $24.
Source: SMH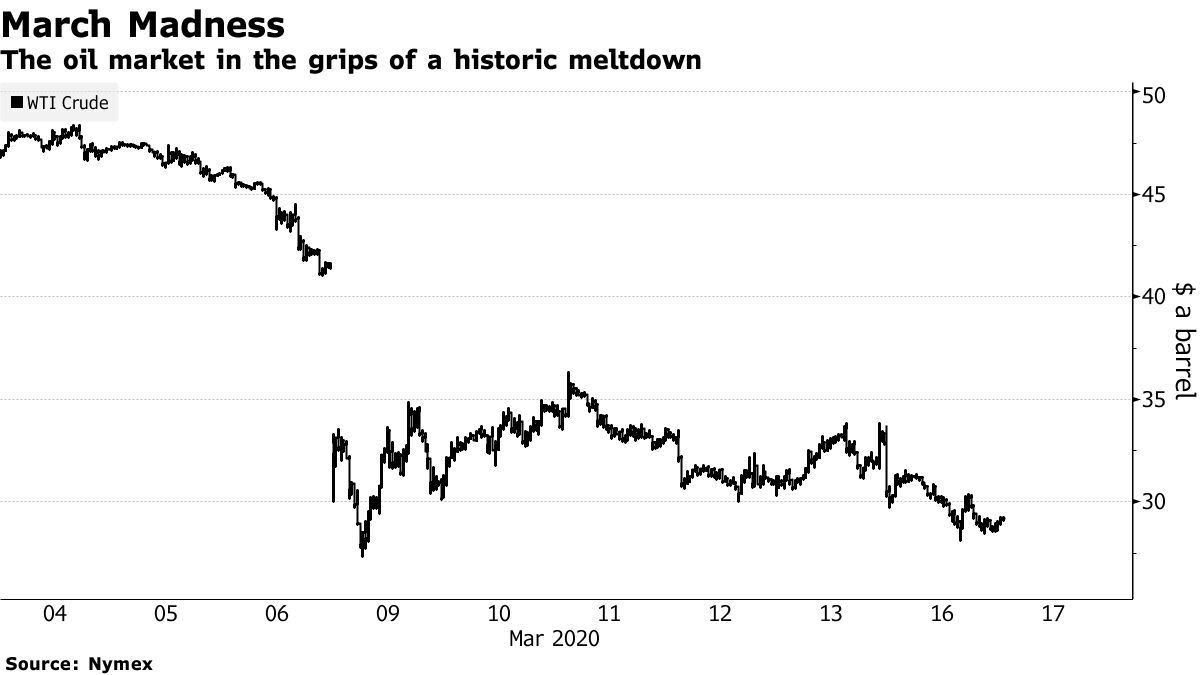 Consumer lending company Wisr (ASX: WZR) revealed its loan volume was "still accelerating" and it was on track for 15-25% quarter-on-quarter growth for the current period – despite coronavirus headwinds.
The company noted coronavirus COVID-19 was yet to have a tangible impact on the business. Additionally, Wisr stated it has undertaken a "range of actions and measures to prepare and adjust rapidly" to the changing economic outlook.
One of these adjustments includes "prudent changes" to the credit policy to reduce risk and implement changes for customers who encounter difficulties.
Wisr has also carried out stress testing scenarios to prepare for various outcomes and shore up the business during an extended economic downturn.
As part of this, Wisr's entire workforce was able to work from home on 12 March as a trial with no disruption to normal business operations.
Source: Small Caps
Across Asia, the Philippines closed its financial markets on Tuesday in response to the coronavirus, while other Southeast Asian stock markets fell sharply following one of Wall Street's biggest one-day routs in history.
The shutdown by the Philippines comes after some bourses around the world closed trading floors or paused trade after withering falls in market value, but it is the first blanket market halt and raises the prospect other exchanges may follow.
Broader Asian markets also declined in a volatile session as headlines about the virus and its global economic impact jolted investor sentiment. Overnight, Wall Street suffered its biggest drop since the 1987 'Black Monday' stock market crash as sell-offs ensued on fears that more limitations on personal movement may be in order.
"The main worry seems to be the central banks running out of policy space needed to combat the impact of the virus," ING analysts said in a note. "And this now calls for a coordinated fiscal response by the governments." Singapore shares fell as much as 1.4% to their lowest in more than 10-1/2 years.
Source: CNBC
(Visited 26 times, 1 visits today)