Who would have thought a Trump impeachment trial could be boring?
On the first day, the public and senators both seemed to be less than impressed with the proceedings.
Some senators were caught appearing to doze off during the trial.
Even Bernie Sanders of the opposing party was seen clapping his hands together in front of his face to stay awake.
Happy hump day Bernie!
Back to markets.
This Afternoon, Another day, another high. The S&P/ASX 200 closed at 7,132.7 points and the All Ords closed at 7249 points, both 0.95 per cent higher.
It was a surprising result with no obvious genesis, given a lack of company news, little economic data and futures only pointing to a 0.1 per cent gain at the open.
Among the top 200 companies, 13.5 per cent are currently trading at one-year highs. All sectors closed in green and only 38 companies ended the day lower.
The consumer staples sector out-performed with a 2.9 per cent rise, followed by a 1.6 per cent gain in information technology and a 1.4 per cent rise in healthcare.
All the consumer staples stocks increased (except for a 0.2 per cent drop in fish producer Tassal Group), with a2 Milk gaining 5.3 per cent to $15.59. Woolworths gained 3.3 per cent to all-time highs of $41.32 while Coles gained 3 per cent to all-time highs of $16.62 after potential competitor Kaufland unexpectedly pulled its plans to open in Australia.
Coca-Cola Amatil gained 2 per cent to a seven-year high of $11.97, and both Blackmores and Treasury wines increased 1.9 per cent.
Source: SMH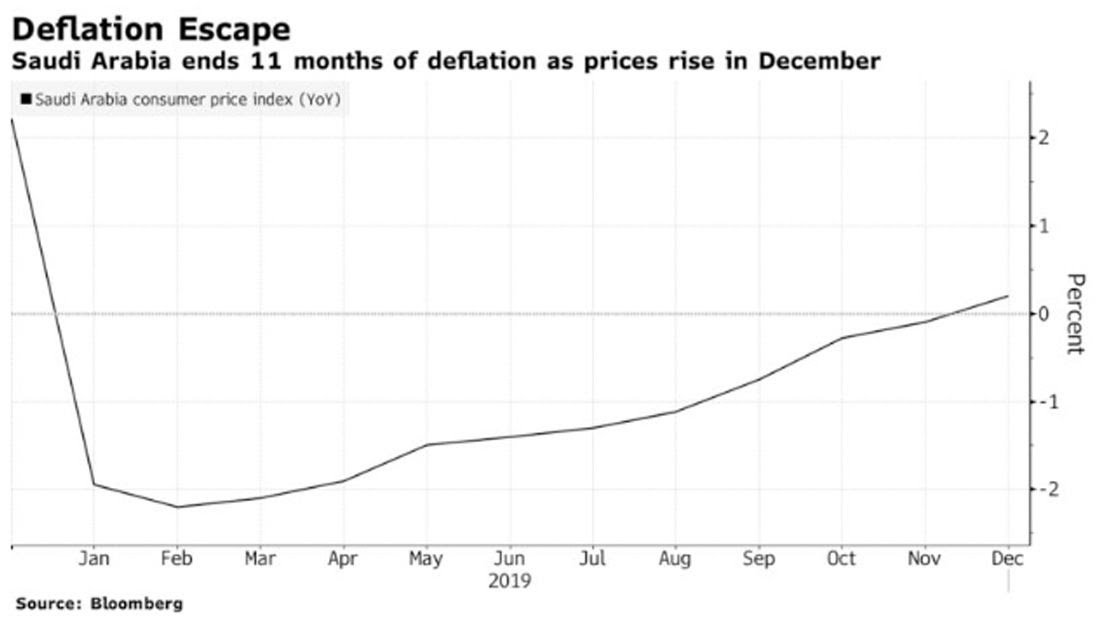 Global software solutions company Bigtincan Holdings (ASX: BTH) has revealed strong growth during the December quarter with customer cash receipts doubling and new contracts on the books. The company today released its latest quarterly results, posting a 102% increase in customer cash receipts from $4.5 million in December 2018 to $9.5 million.
Annualised recurring revenue (ARR) also grew 55% to $32.4 million with Bigtincan stating it is "on track to deliver 30-40% organic revenue growth" by the end of the 2020 financial year in June. Bigtincan provides a leading artificial intelligence-powered sales enablement automation platform that is designed to "help sales and service teams increase win rates and customer satisfaction".
In early December, the company secured a $2.8 million contract with Paris-based multinational cosmetic chain Sephora to deploy its Zunos platform across multiple sites globally, starting with the United States.
Other customer wins during the second quarter included Mastercard, Brown Brothers, American Ortho, Waters Corporation, Invatae, W.L Gore and Disys. Bigtincan also invested in the expansion of human resources in the US, product development in Australia, Israel and the US, and system infrastructure in the US and Europe.
Source: Small Caps
Across Asia, Shares fell and safe-haven assets surged in China on Wednesday as the death toll from a virus outbreak rose, knocking confidence, though officials vowed to step up efforts to contain the crisis.
The death toll from the new flu-like coronavirus rose to nine, with 440 confirmed cases. The virus spread from the central city of Wuhan to several Chinese cities and abroad, just as millions of people prepare to travel for the Lunar New Year between Jan. 24 and 31.
"If the pneumonia couldn't be contained in the short term, we expect China's retail sales, tourism, hotel and catering, travel activities likely to be hit, especially in Q1 and early Q2," analysts at UBS said in a note on Wednesday.
In early trade, the Shanghai Composite and the blue-chip CSI300 indexes slumped more than 1% to year-to-date lows, but later pared most of their losses. Yields on Chinese 10-year government bonds dipped to August lows and treasury futures climbed.
The equity benchmarks regained lost ground after National Health Commission vice-minister Li Bin said China is tightening containment measures in hospitals and stepping up co-operation with the World Health Organization.
Source: CNBC
Company name: Digital Wine Ventures (ASX:DW8)
Sector: Consumer Discretionary
Year: 2019
Deal Type: Placement
Raise Amount: $1.6m
Price Change: $0.0070 -12.50%
Company name: Candy Club (ASX:CLB)
Sector: Consumer Discretionary
Year: 2018, 2019
Deal Type: Seed, Bridging and IPO
Raise Amount: $10m
Price Change: $0.069 +7.81%
Company name: Tymlez (ASX:TYM)
Sector: Technology
Year: 2018
Deal Type: Seed and IPO
Raise Amount: $10m
Price Change: $0.036 Unchanged
Company name: Okapi Resources (ASX:OKR)
Sector: Mining
Year: 2017
Deal Type: Seed & IPO
Raise Amount: $5m
Price Change: $0.090 Unchanged
Company name: Golden Mile Resources (ASX:G88)
Sector: Mining
Year: 2017
Deal Type: IPO & Placement
Raise Amount: $6m
Price Change: $0.054 Unchanged
Company name: Lifespot Health (ASX:LSH)
Sector: Healthcare Equipment and Services
Year: 2016
Deal Type: IPO
Raise Amount: $8m
Price Change: $0.034 Unchanged
Company name: Cfoam (ASX:CFO)
Sector: Materials
Year: 2016
Deal Type: IPO
Raise Amount: $9m
Price Change: $0.070 -5.41%
Company name: Paradigm (ASX:PAR)
Sector: Biotechnology
Year: 2015, 2017, 2018
Deal Type: Placements & IPO
Raise Amount: $5m
Price Change: $3.80 +3.38%
Company: Swift Media (ASX:SW1)
Sector: Media an Entertainment
Year: 2016
Deal Type: Reverse Takeover
Raise Amount: $4m
Price Change: $0.083 -6.74%
(Visited 14 times, 1 visits today)