How to Trade Covered Calls in Tesla (TSLA)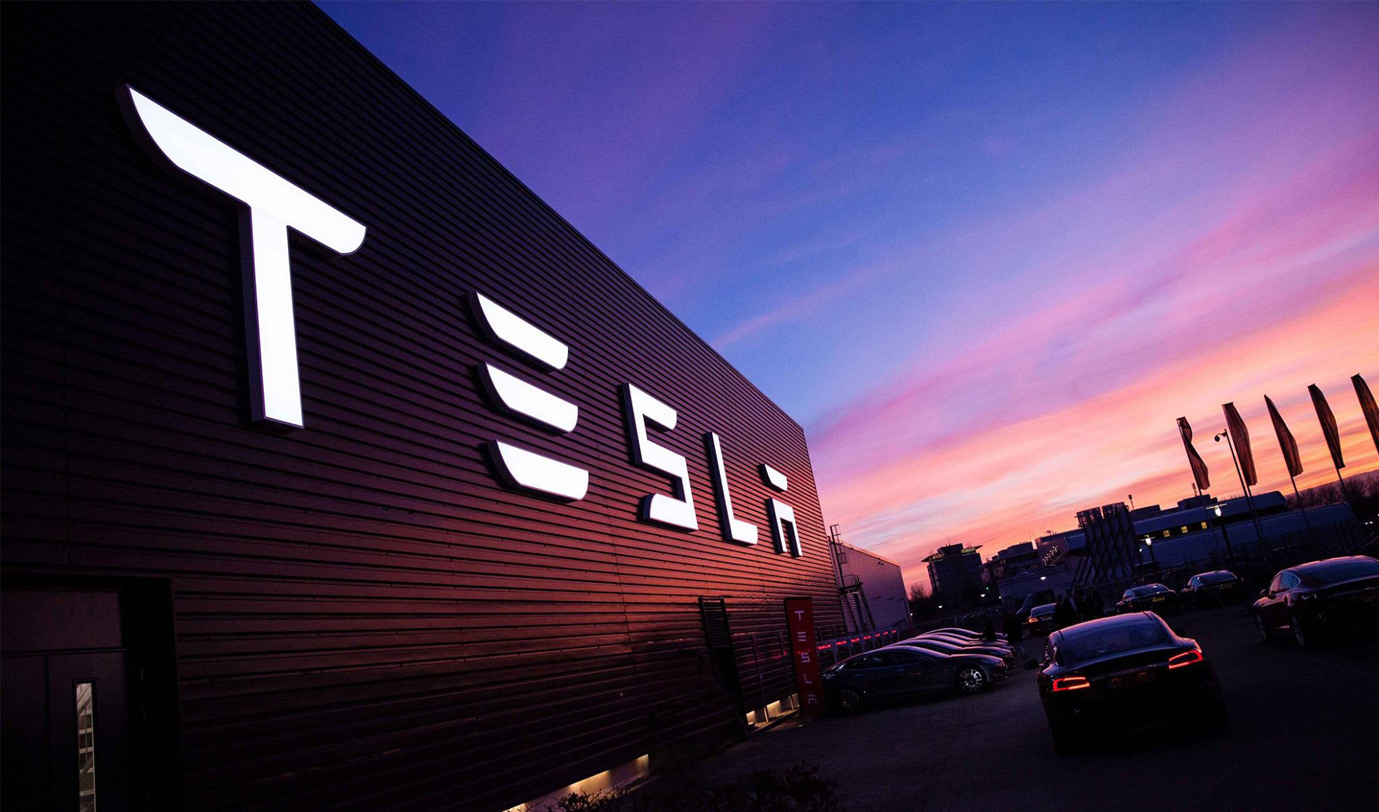 How to Trade Covered Calls in Tesla Inc
Date Published:
2017-06-05
This article can be watched as a video, below, or read as a dossier below this video:
PREFACE
A covered call is a common option strategies for owners of a stock, but the fact that it is ubiquitous has also meant a lack of rigor. With relative ease, we can go much further — to identify the risks we want to take, and those that we don't, to optimize our results. Tesla Inc (NASDAQ:TSLA) is a great example.
STORY
Before we get into a real action strategy, we can look at how selling a covered call in Tesla Inc has done over the last two-years, trading monthly options, and how it has failed.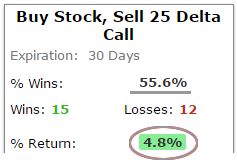 We see a weak 4.8% return and of the 27 times this trade was put on, it only was a winner 15-times, or 55.6% of the time.
Now we take the first step (of two), to dig out the risk and optimize the returns. Earnings is one of the riskiest events for a stock, so let's see what happens if we always avoid earnings but do the same strategy — a covered call every month for two-years.
What we want to impress upon you is how easy this is with the right tools. Just tap the appropriate settings.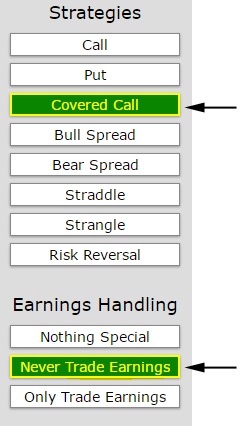 And here are the results: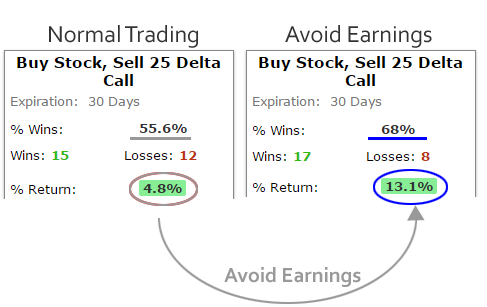 We can see the returns have nearly tripled to 13.1% and the win-rate is now up to 68%. But, if we're fair with our analysis, this isn't particularly exciting either. So what next?
Are there better months to sell a covered call than other months?
It turns out that the answer for Tesla Inc is, yes.
BETTER
We can test a simple idea: As the earnings date approaches for Tesla Inc, we can try a hypothesis that the stock will neither "go up a lot" nor will "go down a lot" in just that month right before earnings.
If this is true, then selling a covered call should work very well. Here is how we set it up:
Rules
* Sell a covered call 29 days before earnings
* Close the position one day before earnings
We note that we are not taking earnings risk, but are closing the covered call before earnings. It's easy to see in the settings: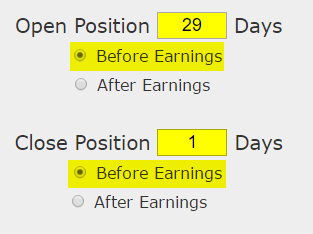 And now, here the results over the last year: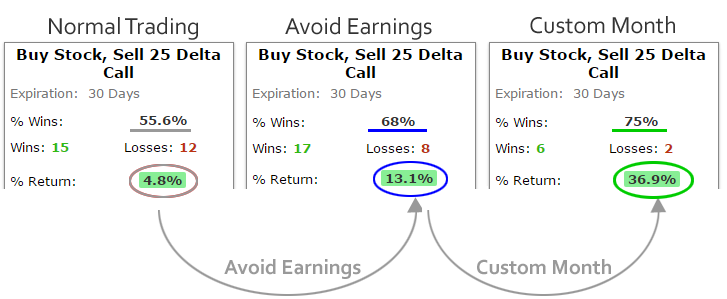 The return has jumped to 36.9% and the win-rate has jumped to 75%. In the last two-years this has worked six of the last eight times.
We can also see how this has done over the last year and six-months:

That 15.7% return in the last year came from just 4-months of trading, which is in fact over 60% annualized returns.
WHAT HAPPENED
For those that are long Tesla Inc stock, a 36.9% return from just the month before earnings in the last two-years is a serious find. So too is a 15.7% return in just 4-months of trading over the last year.
To see how to do this for any stock we welcome you to watch this quick demonstration video:
Tap Here to See the Tools at Work
Thanks for reading.
Risk Disclosure
You should read the Characteristics and Risks of Standardized Options.
Past performance is not an indication of future results.
Trading futures and options involves the risk of loss. Please consider carefully whether futures or options are appropriate to your financial situation. Only risk capital should be used when trading futures or options. Investors could lose more than their initial investment.
Past results are not necessarily indicative of future results. The risk of loss in trading can be substantial, carefully consider the inherent risks of such an investment in light of your financial condition.
—
MrTopStep Group
http//dev.mrtopstep.com
Questions: info@mrtopstep.com
Follow Us On Facebook and Twitter For More Intra-Day Market Updates!
https://www.facebook.com/mrtopstep
https://twitter.com/MrTopStep (@MrTopStep)
Dont Forget To Subscribe To Our YouTube Channel!
Sign Up Here: http://www.youtube.com/mrtopstepgroup
(Visited 61 times, 1 visits today)